We may earn money or products from the companies mentioned in this post.
Healing with Benzoin oil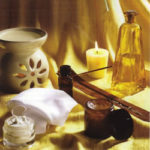 Benzoin oil comes from the resin of the Styrax tree. This oil is valued for its warming and soothing properties. This scented gum has been collected and traded for thousands of years. You will find that it can bring you comfort if you are sad and depressed. Benzoin Oil is nurturing and fortifying and its warming properties enhance happiness and provide you with a positive energy.
The resin is dissolved in alcohol solvents to give the oil which has energizing and rejuvenating effects on the mind, body and spirit its rich, manila like aroma that combines well with spices or other tree oils.
Benzoin Essential Oil is very Comforting
Users of Benzoin essential oil use it to instill confidence and feelings of contentment. It is calming yet elevating, making it valuable in treating emotional exhaustion and anxiety. It warms the heart, improves circulation and is an effective tonic for the urinary tract, helping to combat infection. Benzoin is especially useful if combined with rose or lavender to treat skin conditions.
The active ingredients of Benzoin oil
Benzoin is not a true essential oil, but a resinoid. The resin gel is not volatile enough for steam distillation. Instead, it is extracted using benzene or alcohol solvents. Benzoin is extremely rich in esters, such as benzyl benzoate. The esters give Benzoin its rich, sweet odor and warming properties. Esters have gentle therapeutic actions and are anti-inflammatory and antifungal. They also contribute to benzoin's ability to heal and soothe skin rashes. Benzoin can be added to lotions and applied to heal and soothe skin irritations.
Using your Benzoin Essential Oil
When used properly you can take full advantage of the relaxing and revitalizing properties of this essential oil. Soothe your mind with a bath and warm the atmosphere. Use the fortifying and soothing properties of Benzoin oil to bring comfort and joy back into your life.
For a restoring massage
Lift your negative emotions by adding the following oils to 4 tablespoons of carrier oil such as almond oil:
8 drops of Benzoin oil
8 drops of bergamot oil
4 drops of Roman chamomile oil
Massage the oil into your body to uplift and stimulate your mind and spirit.
Help with Anxiety
Add the following oils to your bath water to create a bathing experience that will relieve you're of stress:
5 drops of Benzoin oil
8 drops of frankincense oil
8 drops of Sandalwood oil
Uplifting and Positive Scents:
When slipping into depression and confused by feeling of self doubt and guilt, use these oils in a diffuser.
5 drops of Benzoin oil
5 drops of rose oil
5 drops of Jasmine oil
Soothing Skin Care for Eczema and Dermatitis
Utilize benzoin's gentle soothing and anti-inflammatory action to help heal skin irritations. Treat chapped skin, especially on the hands, by blending 3 to 4 drops each of Benzoin, chamomile and myrrh oil with 2 tablespoons of calendula cream. Gently apply to affected parts. Relieve eczema and dermatitis by adding 2 to 3 drops of sandalwood and Benzoin oil to a basin of warm water. Bathe the affected skin. Both oils have powerful astringent and anti-inflammatory action. Soothe dry and irritated skin conditions by blending Benzoin into creams, then massaged into the affected area.
Help with Throat Infections
At the first sign of a throat infection, make a dry inhalation by adding 3 drops each of been sewing and Juniper oil to a handkerchief and then inhale throughout the day. Fight off a stubborn cough by adding 1 drop each of Benzoin, lemon and Cypress to 1 teaspoon of grape seed and massage into neck, throat and chest. The combined decongestant and antiviral effects of these oils will ensure a restful sleep.
Treating Cystitis
To treat painful cystitis, add 2 to 3 drops each of Benzoin and lemon oil to bathwater. Both have an antiseptic action on the urinary tract.
---